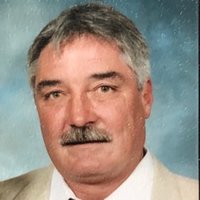 Edward Kennedy
Edward Charles Kennedy, age 64, passed away unexpectedly on November 5, 2018.
Edward "Buzzy" was born September 17, 1954 to Charles and Ellen Kennedy in Canoga Park, Calif.
Edward attended Canoga Park Elementary, Columbus Jr. High and then Graduated from Canoga Park High School in 1972.
He is preceded in death by his parents Charles and Ellen Kennedy, brother Michael Kennedy, Grandparents; Glen and Evelyn McNaughton, George and Rose Kennedy, Aunts and Uncles, Dick Dyer, Sonny and Majala McNaughton.
After High School and traveling with friends, he and 2 other buddies decided to join the Army in 1974. Afterwards he settled back in the "valley" and lastly in his home town of Canoga Park.
He worked as a Carpet installer, a Limo/Uber driver and a Finish Carpenter. He loved working with his hands and could fix just about anything. He loved to sail and lived on his own sail boat for several years before buying a house and land. Among his hobbies were Golfing, Fishing, Sailing, the mountains and traveling. He loved his time with family and friends. He loved his brothers and sisters, nieces and nephews, Aunts and Uncles and his beloved cat "Chester". Everyone who knew Ed would tell you he was a loyal friend, "always there to lend a helping hand". He never had a bad word to say about anyone.
He was a smart guy, and funny with his dry sense of humor. He was loving and caring… even to complete strangers. Ed was a simple, gentle soul, with a heart of gold that will leave a big void in all our hearts.
Edward Charles Kennedy is remembered in love by:
Brothers John Kennedy, Glen Kennedy, twin sister Joan Tiearney and sister Lorraine Sutton. Brother-in-laws; Don and Hills, sister-in- laws; Peggy and Barbara and his Estranged wife Pamela, who were very good friends to this day. Aunts; Joan and Margie, Nephews; Justin, Nathan and Lee, Nieces; Nicole, Noel, and his dear Lillian. Truly Special cousins Michelle, Randy, Robert and Roger and Matt. He leaves behind many dear friends; Shannon, Tom, Dan, Jerry, Oliver and Kathy, Sheri and Audrey Ann (to mention only a few). He loved all his friends like family.
Memorial Services will be held at the "Riverside National Cemetery" on December 7, 2018 at 12:30 p.m.
24495 Van Buren
Riverside, Calif 92518
A Celebration of Life for Edward will be held on Friday December 7th, following the Riverside Memorial Service.

Location: Woodley Lakes Golf Course - Lake House (in the San Fernando Valley) from 2:30 to 5:00 P.M.
Address: 6331 Woodley Ave.
Lake Balboa, Ca. 91406