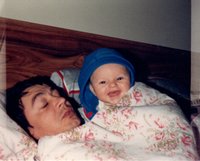 Liviu Obrejan
Liviu Obrejan, 64, of Simi Valley, California, passed away on January 7th, 2019 at Kaiser Permanente Hospital in Woodland Hills, CA.
Rose Family Funeral Home & Cremation will be handling the funeral service arrangements.

Liviu was born in Romania to Mircea and Ecaterina on December 5th, 1954. He went on to earn a certificate in Mechanical Engineering. He worked as a Project Manager for Triotech for 30 years. He enjoyed fishing, traveling and going to rock concerts. Liviu is survived by his wife, Mirela Obrejan, his son, Brian Obrejan, and his mother, Ecaterina Lipianu.

Liviu will be remembered as wonderful father, a great husband, and a caring son, forever.