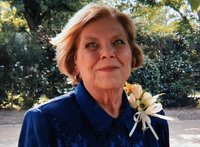 Pauline Melin Glenchur
Pauline Eloise Joanne Melin Glenchur, 92, of Los Angeles, California passed away gracefully and peacefully on January 22, 2021 in Woodland Hills, California.
A Celebration of her Life is held each time her friends and family gather to remember her and choose to model her generosity, kindness, forgiveness, resilience, and love. A memorial video will serve as a remembrance of Pauline until such time as family and friends can gather. You are encouraged to share your remembrances of her on the Tribute Wall. Ashes will be interred at Benton Lutheran Cemetery in Crooks, South Dakota. Rose Family Funeral Home will be handling the arrangements.
Pauline was born in Osceola, Nebraska to Reverend Paul Reinhold Emmanual Melin and Esther Pauline Benson on November 20, 1928. Her family moved frequently and she attended schools in Nebraska, Minnesota, and South Dakota. She graduated from Willmar High School in Minnesota in 1946. She studied at Gustavus Adolphus College and earned a BS from The University of Minnesota where she met her future husband Dr. Harry Glenchur. She worked as a nursing instructor at Bethesda Hospital in Saint Paul. While raising their children, she worked as a nurse for Los Angeles Unified School District and for the Motion Picture Hospital in Calabasas, CA. Pauline volunteered in her children's PTSAs, at the Valley Village Thrift Shop supporting the disabled community, and at the Canoga Park First Methodist Church. She enjoyed early morning walks on the beach, the sounds of the ocean, watching her beautiful grandchildren Rossalyn and Jade grow, helping people in need, hosting friends and family in her home, and visiting her extensive and extended family. She was committed to supporting her disabled son Bruce and donated to many causes, including Habitat for Humanity and the Autism Society.
Pauline is survived by her brother Malcolm Melin of Hartford, South Dakota; son Mark and his wife Tish, son Bruce, and daughter Kristin and her partner Tracy; grandchildren Rossalyn and Jade; nieces and nephews Melvin, Bonita, Cynthia, Jonathan, Ruth, Donald, Dale, Rebecca, Paul and Marla; and numerous cousins, and great nephews and nieces. She is preceded in death by her father Paul, mother Esther, brothers David and Philemon, and sons David and Peter.
Our mom was known for her kind, giving, and loving spirit, for only seeing the goodness in people, and for her abiding faith in God. She gave generously of her time and money to organizations and causes that she believed in and those that supported her family and friends and she would want you to do the same. The family wishes to extend their gratitude to her caretakers Sandra and Cristihan, to the medical professionals who supported her in recent years, as well as to the many friends, neighbors, and family who called, visited, and cared for her.