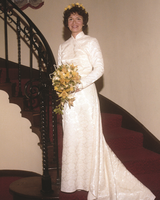 Jill Louis White

Jill Audrey White, age 71, passed away while in the hospital undergoing treatment for COVID-19 infectious disease in Simi Valley, California on February 1, 2021. Jill also battled breast cancer twice and uterine cancer once, and successfully went into remission.
Jill was born on July 23, 1949 in Montclair, New Jersey to Irving and Anita Louis. She was a graduate of Montclair High School and went on to study English at Roanoke College and Masters in Education at Bowie State University. Jill married Vincent White in 1980, and they had two sons and a daughter. Jill was blessed with a wonderful family; her children and animals were the light of her life.

During her childhood and high school years, Jill developed a love for teaching and education. She had the gift of knowledge and bestowed that to her students. Jill also had an interest in entrepreneurship and formed a few small businesses including a tutoring company and an online jewelry store.

Jill worked for the Los Angeles County Unified School district for over 15 years where she left an indelible mark on her students and faculty. Jill was the recipient of many education and tutoring awards for her excellence in teaching. Jill also had a passion for animals and could never resist adopting a new one even when she had plenty of them at their home. Jill felt that every child and animal deserved a chance at a loving home. Jill had an incredible sense of humor and would often make every one laugh when they needed it the most.

Jill is survived by her husband of 41 years, Vincent White; son Brian White; son Gregory White; and daughter Stacey White; her parents, Irving and Anita have since passed away peacefully, and Jill's stepmother Carol, has also passed. Jill has one sister, Wendy Bohrer; two nieces, Anne Bohrer Mars and Kim Shipon Bohrer; two nephews Scott Bohrer and Michael Mars. Her brother-in-law Joseph Bohrer married to Wendy is also present within the family.

Jill is described as a loving mother and wife, who cared for everyone in her life to the best of her ability. Jill was the most loyal friend and confidant. Jill is the epitome of kindness and will always be remembered as a wonderful person. She will greatly be missed as the world has lost another fantastic human being. Her soul will rest in peace as there will be no more suffering.

The family of Jill White would like to thank the Doctors and Nurses at Simi Valley Adventist Dignity Health for their care of Jill during her final days. Additionally, the family would like to extol gratitude to Rose Family Funeral Home and Cremation for their support during this tumultuous time.
In leau of flowers, the family would rather have donations made to the ASPCA and/or the Humane Society.