15501 W. San Fernando Mission Blvd, Suite B105 | Mission Hills, California, 91345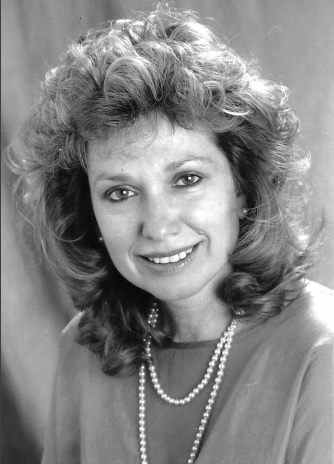 Obituary of Dahlia Guajardo Palacios
In memory of Dahlia Guajardo-Cantu de Palacios, Mother, Grandmother, Genealogist, and friend. Surrounded by family, Dahlia (82) made her transition into the infinite early Sunday morning, August 2, 2020, following her battle with cancer. Dahlia passed away on her mother's birthday, whom she was very close to and spent much of her own life working to emulate.
Dahlia was born April 5, 1938 in Carrizo Springs, Texas to Ynes Guajardo and Angelita Cantu. She married her husband, Tomas Palacios, in 1955 at the young age of 17 and moved to California, where she worked for 20 years as an Urban Affairs Representative at Pacific Bell Telephone Company. During her work at Pacific Bell, Dahlia first worked as an operator and later recruited and employed minority personnel, where she was instrumental in the assistance of helping the company meet Affirmative Action goals. Following her work at Pacific Bell, Dahlia continued her selfless work as a Bilingual Vocational Rehabilitation Counselor. Although she was a career-woman, she prioritized providing for her four children.
After the passing of her mother in 2001, Dahlia began extensive research into her own genealogy in order to continue the work and connection of individuals she had only heard about while growing up. In her own words in quite possibly her most important work, Dahlia stated, "After perusing sources from birth records to grave stones, I feel closer to accepting death as a facet of human existence. Through tracing her (mother's) genealogy, I possess a more intimate knowledge of many of the figures she spoke of. My discovery of their identities was a process of transcending death. I realized that their lives continue, not only through my mother's lucid accounts, but also through the research contained in this book."
During her research for the book, Dahlia can be regarded as working tirelessly on the computer, traveling frequently between Texas and California, or at the Simi Valley LDS History Center going through archives to discover individuals known only through photographs and link them to the Cantu lineage. Through this work she was able to put together a Cantu family reunion in 2009, which she was inexpressibly proud of.
To the extended family and friends Dahlia discovered and met along her genealogy journey, she will be remembered as someone who brought people together and helped to feel special, regardless of the circumstances of their meeting. To her children, mom will be reminisced as often dancing and enjoying music with friends and family. To her grandchildren, Grandma Dahlia will be remembered for bringing the entire family together to continue the traditions of her mother, Great Grandma Angie, most notably, tamale day. As we commemorate Grandma's work, we also remember the joy we brought her in sharing pictures of what seemed like strangers. In going back through those photos, we will cherish her own words, "I found that each face staring at me from the square boundaries of the picture, formed memories that led back to my (grand)mother."
Dahlia is preceded in death by sister, Bertha Saucedo, and husband, Tomas Palacios. She is survived by her brother, Martin Guajardo and wife Virginia; her son, Richard Palacios and wife Carla; son, Ron Palacios and wife Kelly; son, Bob Palacios and wife Anne; daughter, Donna and husband Gregg; 14 grandchildren and 14 great-grandchildren.
Evening vigil will be held from 7:00-9:00 PM on Monday, August 10, 2020 at Rose Family Funeral Home, Simi Valley. Mass will be celebrated at 10:00 AM, Tuesday, August 11, 2020 at St. Rose of Lima, Simi Valley. Burial will be held at Assumption Cemetery, Simi Valley following Mass.
Share Your Memory of
Dahlia