15501 W. San Fernando Mission Blvd, Suite B105 | Mission Hills, California, 91345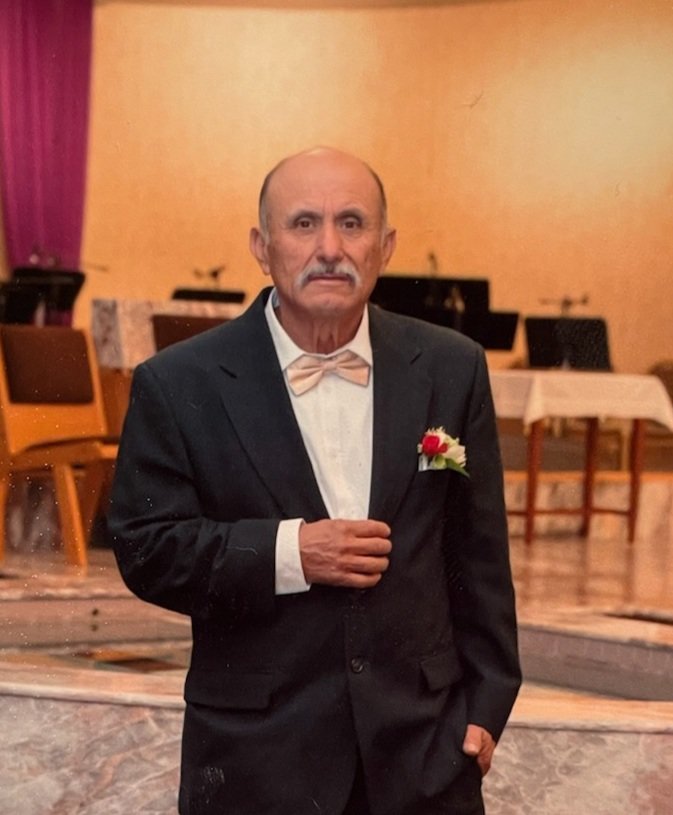 Viewing/Velorio
5:00 pm - 9:00 pm
Monday, January 18, 2021
Rose Family Funeral Home & Cremation
4444 Cochran Street
Simi Valley, California, United States
Funeral Mass/Misa
10:00 am - 11:30 am
Tuesday, January 19, 2021
St. Rose Of Lima
1305 Royal Ave.
Simi Valley, California, United States
Final Resting Place/Lugar de descanso final
12:00 pm - 1:00 pm
Tuesday, January 19, 2021
Assumption Cemetery
1380 Fitzgerald Road
Simi Valley, California, United States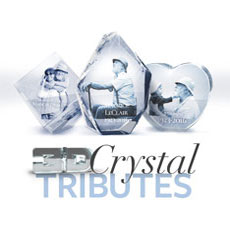 Order A Crystal Tribute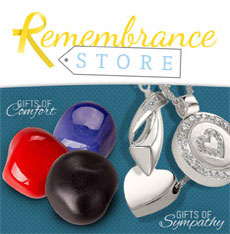 The Remembrance Store
Obituary of Refugio Gallo
Refugio Gallo Garcia passed away peacefully at his home in Simi Valley on January 4, 2021 at 71 years of age, after a short courageous battle with brain cancer.
He was born on April 30, 1949 to Refugio Gallo Ledezma and Silvina Garcia Gallo in Juchipila Zacatecas, Mexico. He was the eldest of 7 children. In 1968, he married the love of his life Rosa (Gutierrez) Gallo.
Refugio immigrated to the United States in 1972 to live the American dream. Six years later, he started his own successful gardening business. He worked endlessly for over 43 years to provide for his family. His priority in life was not only to ensure his family was taken care of, but also to be the best father and husband possible. He was always there for his family and taught them to enjoy every moment life had to offer. Whenever possible, Refugio enjoyed camping and dirt bike riding with his family. He also loved watching a good soccer game and an entertaining boxing match.
Refugio is survived by his loving wife Rosa of 52 years; his caring children, Maritza, Jorge, Yesenia, Cynthia, Miguel, and Yvette; his grandchildren; his great-grandchild, his mother, his brothers and sisters. Refugio was preceded in death by his father Refugio Gallo Ledezma, his son Refugio Gallo Gutierrez, his granddaughter Eliana, and his nephew/godson Gabriel.
Viewing will be held at Rose Family Funeral Home on Monday, January 18, 2021 at 5 p.m. Funeral services will be held at St. Rose of Lima Church on Tuesday, January 19, 2021 at 10 a.m. Final resting place will follow at Assumption Catholic Cemetery.
We appreciate all the love and support we have received during this very difficult time. Due to COVID-19 guidelines we ask that our extended family and friends attend the memorial services using the Zoom link provided to allow for the immediate family to attend in-person.
Spanish version:
Refugio Gallo Garcia falleció pacíficamente el 4 de enero del 2021 a los 71 años de edad en su hogar de Simi Valley, después de una valiente batalla contra un cáncer cerebral.
Él nació el 30 de abril de 1949 en Juchipila Zacatecas, México. Sus padres son Refugio Gallo Ledezma y Silvina García Gallo. Refugio era el mayor de 7 hermanos y estuvo casado con el amor de su vida Rosa (Gutierrez) Gallo desde el año 1968.
Refugio emigró a los Estados Unidos en el año 1972 para vivir el sueño americano. Seis años después, comenzó su propio negocio de jardinería, cuál fué muy exitoso. Él trabajó incansablemente más de 43 años para proveer para su familia. Su prioridad en la vida no solo era asegurarse que su familia estuviera cómoda, sino también ser el mejor padre y esposo posible. Siempre estuvo al pendiente de su familia y les enseñó a disfrutar cada momento que la vida tenía que ofrecerles. A Refugio le encantaba acampar con su familia y andar en moto los fines de semana. También disfrutaba de ver un buen partido de fútbol y una buena pelea de boxeo.
A Refugio le sobreviven su amada esposa Rosa, con la cual estuvo casado por 52 años ; sus queridos hijos Maritza, Jorge, Yesenia, Cynthia, Miguel e Yvette; sus nietos y bisnieto, su mamá, hermanos/as. Refugio fué precedido en muerte por su padre, Refugio Gallo Ledezma, su hijo Refugio Gallo Gutierrez, su nieta Eliana, y su sobrino/ahijado Gabriel.
La velación se llevará acabo el lunes, 18 de enero del 2021 a las 5 p.m. en Rose Family Funeral Home. Los servicios funerarios se llevarán a cabo en la iglesia de Santa Rosa de Lima el martes, 19 de enero del 2021 a las 10 a.m. El lugar de descanso final será en el Cementerio Católico de Asunción.
Apreciamos todo el cariño y apoyo que nos han brindado durante este momento tan difícil. Debido a las restricciones del COVID-19, le pedimos a nuestros familiares lejanos y amistades que asistan los servicios fúnebres por la plataforma de Zoom utilizando el enlace proporcionado. Esto permitirá que la familia más cercana pueda asistir en persona.
Zoom Link for Service:
https://us02web.zoom.us/j/89710633264?pwd=TnJodzhHS1BBeDRERzVIS0tDOUpVdz09
Meeting ID: 897 1063 3264
Passcode: gallo
Share Your Memory of
Refugio