15501 W. San Fernando Mission Blvd, Suite B105 | Mission Hills, California, 91345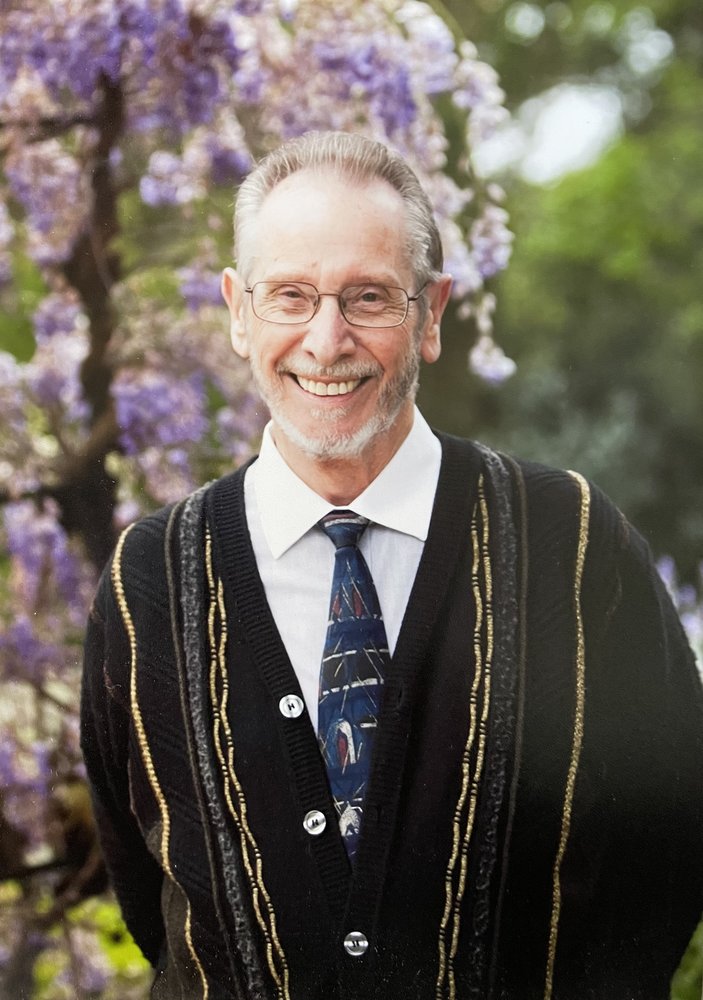 Obituary of John Sheridan Spotts
John S. "Jack" Spotts passed away on December 30, 2020. He was a beloved husband, father, grandfather and great grandfather; a deeply loved man of integrity. In addition to his wonderful life growing up in Pennsylvania, he became a well known businessman and community leader during his over fifty years residing in Simi Valley, California. His wish was to share a bit of his life's story in this self written obituary.
Jack was born in Mt. Carmel, PA on March 20, 1931 to Margaret Althoff Spotts and Sheridan Spotts, and was the youngest of their four children. His siblings, all deceased, included brothers Bob and Allen, and sister Jean.
One of Jack's earliest memories, he was six years old, was watching his house, together with six of his neighbors' houses burn down. The next door neighbor was tarring his roof and it ignited, starting the fire. Jack's family was forced to split up, some going to live with friends and others with relatives for about six months.
Starting in grade school, he developed a love of music and sports. Mt. Carmel's high school band director came to the elementary schools to encourage kids to learn how to play musical instruments and Jack, then in 3rd grade, started a lifetime passion for playing the saxophone. When the band director heard that Jack and his family were moving to Pottsville, PA, he asked Jack, then in Jr. High, to play a sax solo at the high school band concert. In the following years at Pottsville High he was selected for district band and orchestra for four years, was band president and student director his senior year. and was also a soloist. While in high school, he became a member of the Musician's Union, which allowed him to play with union big bands Joe Allebec and Jolly Jack Robel. He also played with the Buddy Coydell Trio who played the local parks and clubs.
Jack and his friends in Mt. Carmel formed a basketball team to play in the youth basketball league on Saturdays. One of his best friends and teammates was Glen "Bonesy" Adams. Bonesy was a gifted athlete who starred in three sports in high school and football in college. His sports accomplishments earned him an election to the Pennsylvania Athletic Hall of Fame.
Jack continued to play basketball at Pottsville Jr. High. The team was very talented, never lost a game so together with youth basketball his teams were undefeated.
In high school, music and other activities such as bowling and baseball took up most of his time. At age 16 he won Pottsville's citywide bowling tournament. A pitcher in baseball, he was recruited by two adult teams to pitch for them. One sports activity he found time for in his senior year was track and field. He successfully competed in the javelin, discus, and shot-put.
After graduation in 1949, he briefly worked at Doan Provision Co. delivering hinds and sides of beef to butcher shops, restaurants, and grocery stores throughout the coal region of Eastern PA. He observed co-workers getting injured lifting the heavy weight of the beef and then being let go if they could not work. There was no protection of labor laws back then. As a result, Jack decided to resign and join his father at Kinney Shoes where he was the store manager. This was the start of a 24 year career with the Kinney Shoe Corp. He was assistant manager of three shoe stores in different cities, manager of six stores in MA, PA, and West Virginia, District Manager in Eastern PA, New Jersey, and Delaware, District Manager in Western PA, Ohio, and West Virginia, and District Manager in Los Angeles. Kinney had divided the companies stores into four divisions: The Northeast, South, Midwest, and Pacific. Jack was promoted to the North Eastern Division where he would supervise over 100 stores. He was also asked to lead Kinney's expansion into Puerto Rico. After several years of sales growth he was again promoted in 1969 to the Pacific Division, which consisted of over 200 stores, plus regional offices and warehouses. Jack also supervised Kinney's expansion into Alaska and the Hawaiian Islands. As much as he loved his work, he hated leaving home often on Sunday night and being gone until Friday. His children were involved in activities and sports in school and he wanted to be a part of that. To everyone's surprise he resigned from The Kinney Shoe Corp in 1973, after deciding to open his own shoe store in Simi Valley.
When Jack was sent to Greensburg, PA to manage the Kinney shoe store, there was a girl who worked on Saturdays while she attended Seton Hill College. Her name was Marietta Rossi and it wasn't long before Marietta and Jack realized that their relationship was turning into more than a boss/employee one. They fell in love and in 1955 after she graduated in June, they were married in July at the chapel of the college. Proud parents of their five children—Lisa, Peggy, John Jr. Carrie, and Kathy, they celebrated 65 years of marriage in July, 2020. Their family now includes 10 grandchildren and 11 great grandchildren.
Jack's Shoes of Simi Valley opened for business in January 1974 followed by Jack's Shoes of Westlake in 1986 and shortly after Jack's Shoes Warehouse store across the street from Jack's on Tapo Street. The business grew to one of the largest volume shoe operations in Southern California. In the 1980s the Chamber of Commerce voted Jack's Shoe's as "Business of the Year", and Jack was voted "Businessman of the Year". Jack's was known for our Parking Lot Tent Sales, promotions like the Vans Skateboarders exhibits in our parking lot, and the Jack's Shoes/Nike Track Classics, which drew the top high school track teams from Southern CA. Our local track coaches worked hard to make these meets successful.
While the entire family worked at the business, Lisa, Kathy, and John made it their profession. After almost 45 years, as Jack was turning 86 years old and still working full time, he decided to retire. John had moved to Texas, and Lisa and Kathy wanted to retire and spend time with their grandkids, so Jack's Shoes finally closed in 2017.
As a local businessman, Jack believed in giving his time and effort to the community and organizations that he felt were important. He joined the Chamber of Commerce, then became a board member and President in 1983. He was President of the Cultural Arts Association, on the board of the Park District Financial Board, and was an officer on the Youth Employment Board. He was appointed to Simi Valley's Planning Commission in 1984 and served until 1989. He was proud to have served as chairman in 1988 during the general plan update.
Jack also donated a lot of time as a board member and chairman of Western Shoe Association, an organization made up of independent shoe store owners. Representing well over 300 independent shoe stores, they worked with the shoe wholesalers on National shows, held seminars and put on local shoe shows for the owners who could not go to the national shows in New York and Vegas. Jack and Marietta were also founding members of Saint Peter Claver Catholic Church and have remained active parishioners as health permitted.
Complications from cancer finally took its toll and Jack died at home, surrounded by his loving family, on December 30th, 2020. "Wow, so many wows!" was among his often spoken final words. He was met by Jesus as he entered his Eternal rest, welcomed by his family and friends who have gone before him. He will be deeply missed, and fondly remembered for his legacy of hard work, honesty, integrity and love of family and community.
In lieu of flowers, donations in his honor may be made to Catholic Charities of Ventura County or any charity of your choice.

Share Your Memory of
John