15501 W. San Fernando Mission Blvd, Suite B105 | Mission Hills, California, 91345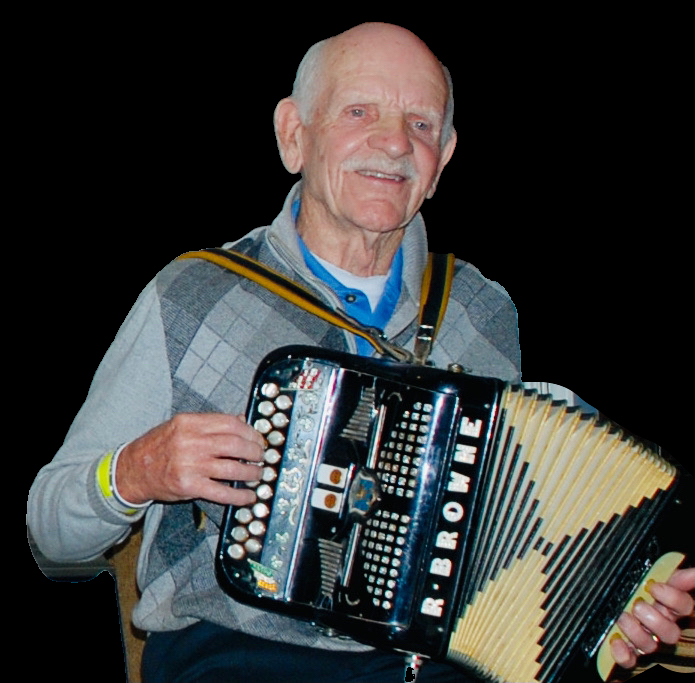 Obituary of Robert Browne
Robert (Bob) Browne
(92) passed away peacefully on July 10, 2021 in Thousand Oaks, CA. He was surrounded by his loving wife Rose and several of his children and grandchildren.
Bob was born on January 25, 1929, in Ballymore Eustace Ireland, the 5th of seven children. When he was 20 years old, he emigrated from Ireland to the United States, and met the love of his life, Rose McLoughlin. They married on October 14, 1950, built a home in Mt Greenwood and raised six children. After retirement they moved to California settling first in Tehachapi, followed by Camarillo and eventually Thousand Oaks, CA. In October 2020, they celebrated their 70th Wedding Anniversary with a drive-by celebration sponsored by his daughter Helen and their many friends.
Bob served in the Army and defended our country during the Korean War. Following his discharge, he joined the Chicago Carpenter's union Local 13 and was gainfully employed as a union carpenter for over 45 years. To supplement his wages and to help send his children through Catholic schools, he spent many hours designing basements and home additions, among other creative carpentry engagements on evenings and weekends.
He loved music, especially Irish music, which he enjoyed playing for others on his Irish accordion. He had a gift for music and was able to play just about any song by ear. To his delight, his musical gift was also passed along to some of his grandchildren, who enjoyed "jamming" with Gramps on more than one occasion.
When life slowed down a bit, Bob took up golf, which he enjoyed with many friends, first on the south side of Chicago, with the Vagabonds at Westgate Golf Course, and subsequently with the community golf league in Bear Valley Springs in Tehachapi, CA.
The Catholic Church was of huge importance to Bob. For over 40 years, Bob and Rose were parishioners of St. Christina Parish, where Bob spent a lot of time lending a helping hand with his outstanding carpentry skills. When they moved to Tehachapi, Bob became a weekly Eucharistic minister and joined the Knights of Columbus where Bob achieved the rank of a 4th Degree Knight after volunteering for many hours at St. Malachy's.
Bob and Rose raised six children, James Patrick (Jimmy), Maureen Therese, Rose Anne (Rosie), Robert Michael (Bobby), Sean Thomas and Helen Marie. He was preceded in death by his mother (Ellen), his father (Robert), his sons Jimmy and Sean, his sisters Margaret (Peggy) Winders and Elizabeth (Betty) Carroll, his brothers Michael (Mick) Browne, Jim Browne and John (Christy) Browne, and he is survived by his sister Kathleen (Kitty) Dunworth, his children and their spouses Roy (Maureen) Talbert and Richard (Helen) Poutier and his grandchildren Annalee Browne, Seamus Browne, Christopher Browne, Brendan Poutier, Gerard Poutier, Richard Poutier, Brigitte Poutier and Mackenzie Browne. He is further survived by many nieces and nephews and other family members and friends.
On July 30, visitation will be held at St Maximilian Kolbe Church

5801 Kanan Rd, Westlake Village, CA 91362

at 9 AM followed by a memorial mass at 10 AM.
On August 19, visitation will be held at St. Peter's the Apostle Catholic Church 1975 Beulah Ave East Troy, WI 53120 at 10:30 AM, followed by a funeral mass at 11 AM. Interment will be at St. Peter's Cemetery following the service.
The family would like to thank the staff at Maica's House for their tender loving care.
Share Your Memory of
Robert