15501 W. San Fernando Mission Blvd, Suite B105 | Mission Hills, California, 91345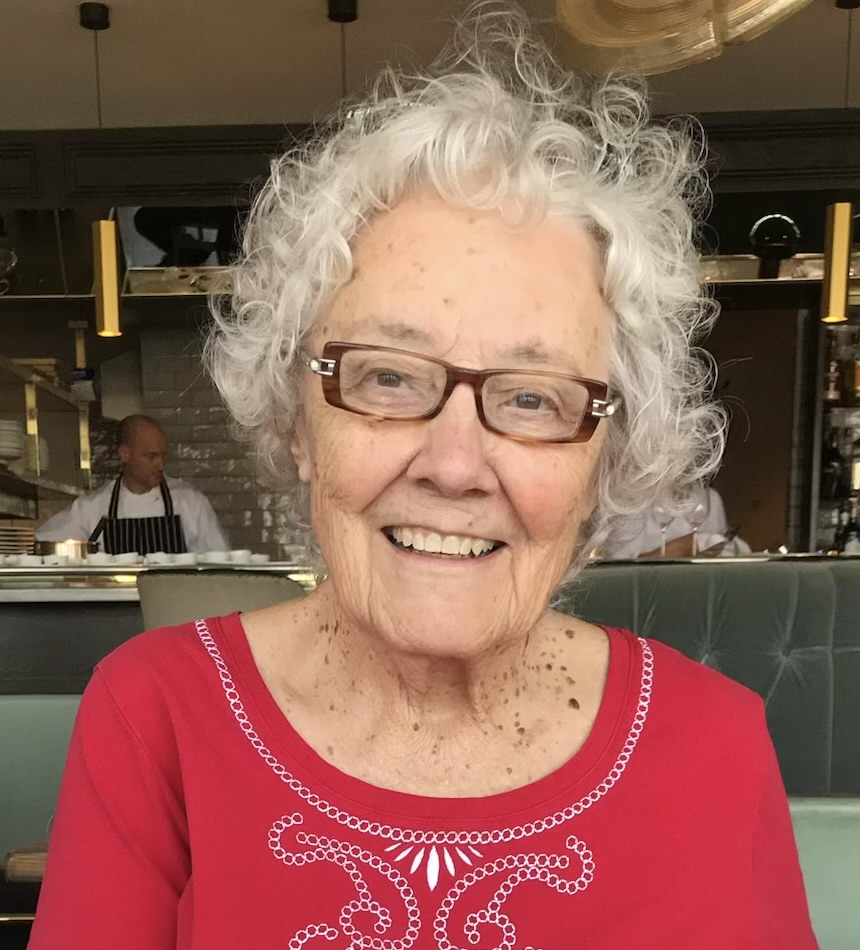 Viewing
9:30 am - 10:30 am
Tuesday, April 18, 2023
Rose Family Chapel
4444 Cochran Street
Simi Valley, California, United States
Service
10:30 am - 11:30 am
Tuesday, April 18, 2023
Rose Family Chapel
4444 Cochran Street
Simi Valley, California, United States
Graveside
12:00 pm - 12:30 pm
Tuesday, April 18, 2023
Oakwood Memorial Park
22601 Lassen Street
Chatsworth, California, United States
Obituary of Marilyn Joan Van Blaricom Yelvington
Marilyn Joan Van Blaricom Yelvington, of Bell Canyon, CA, passed away at home surrounded by family on March 31, 2023 at the age of 88.
Funeral services will be held at Rose Family Funeral Home at 4444 Cochran Street, Simi Valley, CA 93063 on Tuesday, April 18, 2023 at 10:30 am. Visitation will begin at 9:30am, immediately preceding the funeral service. Burial will follow at Oakwood Memorial Cemetery at 22601 Lassen Street, Chatsworth, CA.
A celebratory tea for friends and family will be held at 2 pm after the burial, and Marilyn's friends are encouraged to attend, even if unable to attend the service or burial. Details will be provided separately.
Marilyn Yelvington was born in Lansing, MI to Lewis and Thelma Van Blaricom on October 23, 1934. She graduated from J.W. Sexton High School in Lansing, MI in 1952. She then fled the snow and cold to live in Daytona Beach, FL for over 50 years. She went on to earn an Associate's Degree in Hospitality from Daytona Beach Community College. In addition to raising three children, Marilyn worked as a secretary, telephone operator, hotel clerk, and public school bus driver before retiring and moving to Bell Canyon, CA to be with her daughter, Cynthia Yelvington.
Marilyn had an insatiable curiosity and an appetite for new experiences. She absolutely loved to travel and was able to see much of the world, from Australia to Norway, from Nicaragua to Singapore, parts of Western and Central Europe, Hawaii, Alaska, and more. In her younger years, she played softball and bowled on a league. She held offices in myriad clubs and organizations, such as PTA, Toastmistress, Great Books, Community Theater, and Woodland Hills Woman's Club, to name a few. She loved theater, museums, and fine dining and hotels, and she enjoyed celebrating her 88th birthday at the Drag Show at Hamburger Mary's. She even attended a Doom Metal concert to see her grandson perform when she was in her 70's. She was an ardent feminist until the end, wearing her Ruth Bader Ginsberg socks for her trip to the funeral home.
Marilyn is survived by her sister, Donna Benedict and by her children Greg Yelvington (Laura) of Winter Haven, FL, Cynthia Yelvington (Azam Sher) of Bell Canyon, CA, and Vanessa Chandler of Las Cruces, NM. She is also survived by her eight grandchildren: Amy Yelvington, April Jervis, Christy Jervis, Tony Sher, Adam Sher, Amber Sher, Toni Chandler, and Parker Chandler and their significant others, as well as numerous great-grandchildren and several great-great-grandchildren.
Marilyn is preceded in death by her ex-husband, Ralph (Buddy) Yelvington, her parents, Lewis and Thelma Van Blaricom, and her sister Carolyn Swix.
The family wishes to extend their gratitude to the Red Hat Society and the Woodland Hills Woman's Club for providing Marilyn with so many adventures and bringing her so much joy. In lieu of flowers, memorial donations may be made to the Woodland Hills Woman's Club, P.O. Box 105, Woodland Hills, CA 91365, which will direct it to a local charity treating victims of sexual or domestic assault.
Share Your Memory of
Marilyn