15501 W. San Fernando Mission Blvd, Suite B105 | Mission Hills, California, 91345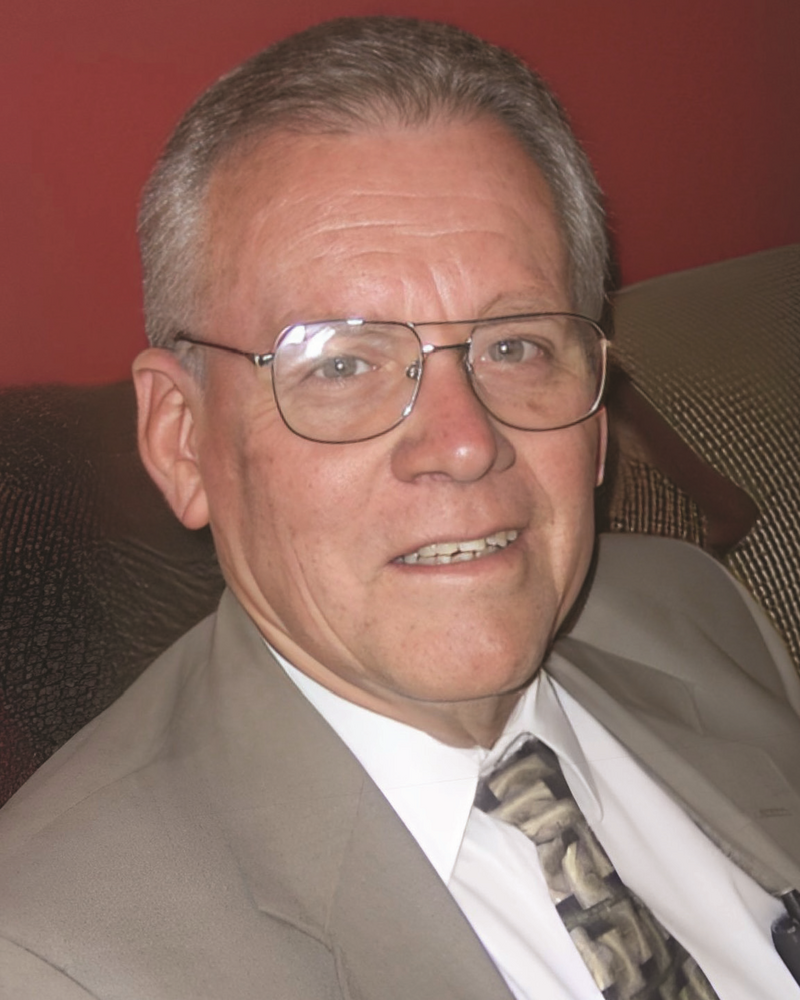 Visitation/Rosary
5:00 pm - 9:00 pm
Friday, April 21, 2023
Rose Family Chapel
4444 Cochran Street
Simi Valley, California, United States
7pm Rosary
Service
10:00 am - 11:00 am
Saturday, April 22, 2023
Rose Family Chapel
4444 Cochran Street
Simi Valley, California, United States
Graveside
11:30 am - 12:00 pm
Saturday, April 22, 2023
Assumption Cemetery
1380 Fitzgerald Road
Simi Valley, California, United States
Obituary of Robert Ernest Dallons
Robert (Bob) Ernest Dallons, 87, of Oak Park, California, passed away on April 10, 2023, in Thousand Oaks, California.
Visitation will be on Friday, April 21st at Rose Family Funeral Home in Simi Valley from 5 to 9pm. Funeral services will be on Saturday, April 22nd at Rose Family Funeral Home at 10am with Deacon Melecio Zamora officiating. Burial will follow at Assumption Cemetery in Simi Valley.
Dad was born at Hollywood Hospital in Los Angeles to Franz Paul Dallons and Martha Downie on April 12, 1935. He graduated from Inglewood High School in 1953 and started working for Litton Industries in 1955. In 1969 he started work at Edsyn Inc and
remained there until his retirement in 2015. Dad loved skiing, road trips, gardening, playing the piano, and working on his car. He also managed to learn and speak Spanish fluently. Dad was also a pilot and owned a single-engine plane which he later sold in 1961 to make a down payment on his first house in the San Fernando Valley. We did a lot of traveling as a family. He loved being a dad and took us to places like Yosemite and Disneyland. He enjoyed the rides as much as we did and, after becoming a grandfather, he couldn't resist going on all the rides with his grandchildren. In 1968 he moved his family to Ventura County and lived there until his death.
He was an active parishioner at St. Jude's Catholic Church in Westlake Village where he also volunteered as an usher which he really enjoyed. He loved celebrating the holidays with his family. At Christmas time, we would all get together in the living room in our pajamas and put the Christmas tree together to the music of Spike Jones and Bing Crosby in the background. Being together with us meant the world to him. When he married our mom, Estela Vargas, he inherited a large extended family and he absolutely loved it. He looked forward to sharing his latest joke with them and they loved him for the kind and generous person that he was. Dad gave us the gift of his life lived before us. His integrity, his self-sacrifice, the time he gave to help us with our homework or teach us how to ride a bike, or how to tend a garden, and how to build and fix things, are such tender memories. He continued to give in this way with his grandchildren when he showed them how to play the piano or how to expertly use a yo-yo.
He leaves behind his beloved wife of over 60 years, Estela Dallons, his two daughters, Jizelle Gomesand son-in-law Carlos Gomes, DeniseAubuchon and son-in-lawJohn Aubuchon, and son, Dave Dallons and daughter-in-law Gittan Dallons. Dad leaves behind six grandchildren: Christopher, Aleks, and Nikolai Vasilev, Nathan and Bryelle Dallons, and Audrey Gomes, as well as six great granddaughters. His granddaughter, Sara Vasilev, preceded him in death.Dad, we were very fortunate to have you as our dad and you will surely be missed.
Welove you dad, always and forever!
Share Your Memory of
Robert